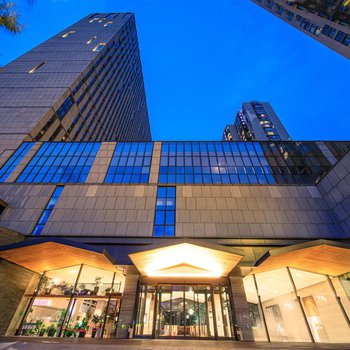 Opened in 2021, the YUN HOUSE offers travelers a pleasant stay in Ningbo, whether for business or leisure purposes.
The hotel is conveniently located just 7km from Ningbo Railway Station and 9km from Ningbo Lishe International Airport. The closest major public transportation, Yinzhou Government Metro Station, is only 2km away. Keeping busy is easy, with Zilinfang Art Gallery, Yinzhou Park and Liyuansheying Art Museum all nearby.
After a long day of sightseeing, guests can retire to the comfort of the hotel. This Ningbo hotel features parking on site.
Our guests rate this hotel as one of the best hotels for cleanliness.